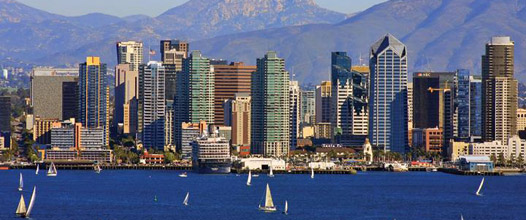 About Your San Diego Personal Injury Attorney
Two things set attorney Jeffrey Jaeger of The Law Offices of Jeffrey Jaeger, CHTD apart from other personal injury attorneys: his uncompromising passion for helping others and his unparalleled knowledge of the complexity of preparing and presenting a personal injury case. Throughout the course of his legal career, Jeffrey Jaeger has witnessed the power of the law to correct wrongs inflicted on others and to provide hope and security to injury victims who may be fearful and uncertain about the future. Through every step of the recovery process – from investigating the claim and preparing the initial documents to presenting the closing argument in court – Jeffrey Jaeger partners with his personal injury clients to help them better understand the steps that must be completed before they can obtain recovery for their losses.
A Lifetime of Learning and Caring
Attorney Jeffrey Jaeger has always had a passion for the law, even from a young age. After a successful career at the Clark County (Nevada) Public Defender's Office, this passion combined with a new passion: helping others in need through the court system. At the Clark County Public Defender's Office, Jeffrey served as the Director of Litigation Support. In this role, Jeffrey assisted criminal defense attorneys in preparing and presenting cases on behalf of individuals charged with crimes in Clark County, Nevada. The principles of trial advocacy and litigation learned here "in the trenches" serves Jeffrey and his personal injury clients well. By knowing how to present a case before a judge or jury – and being skilled at doing so – Jeffrey's clients are confident that they have an advocate willing to go all the way on their behalf and not settle their case merely out of convenience.
Jeffrey is a strong proponent of using technology to tell a client's story in a captivating and understandable way. While working at the Clark County Public Defender's Office, he assisted the attorneys of the office in utilizing the popular PowerPoint program in their trials and hearings to make their arguments and the evidence upon which they were based more easily comprehendible by judges and juries. While studying law at California Western School of Law in San Diego, Jeffrey Jaeger was awarded an Academic Achievement Award for his work in and knowledge of the subject matter field of Law Office Technology. Jeffrey also served as co-chair of the American Bar Association's Trial Practice and Courtroom Technology Committee from 2006 to 2010.
Attorney Jeffrey Jaeger is well-versed on the principles of evidence – how to preserve and admit physical evidence and witness testimony in court so as to support the claims of his clients. Not only did Jeffrey earn an additional Academic Achievement Award in the field of Forensic Evidence while in law school, but he has written scholarly and practical works on the legal principles applicable to evidence. He is co-author of Westlaw's Courtroom Handbook on Nevada Evidence, a reference guide used by judges and attorneys alike when they are faced with difficult evidentiary issues and need to understand the relevant legal principles in order to resolve the issue.
Contact Your San Diego Personal Injury Law Firm Today
The Law Offices of Jeffrey Jaeger, CHTD is dedicated to helping you and your family recover compensation for your injuries and losses following a personal injury accident as efficiently as possible. When you retain the services of Jeffrey Jaeger, he will devote his knowledge, experience, and resources to helping you identify those responsible for your injuries and holding them accountable for their actions. Call The Law Offices of Jeffrey Jaeger, CHTD today for assistance with your case by dialing (619) 930-9090.