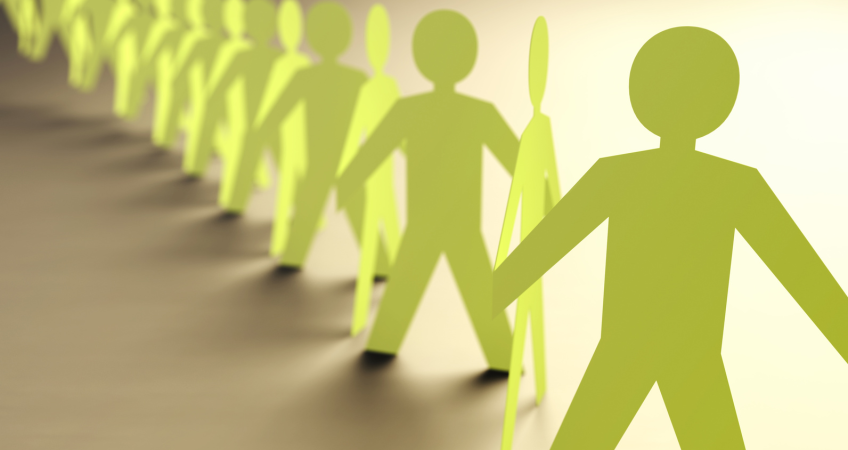 Farmer (Steven) vs. State  (Nev. Supreme Ct. – Nov. 16, 2017
Farmer was charged with numerous sexual offenses based on accusations that he used his position as a certified nursing assistant (CNA) to take advantage of multiple patients in his care. The State of Nevada argued that Farmer should face five of his accusers in one trial and Farmer argued in favor of separate trials. After a hearing on the matter, the trial court granted the State's motion to join the offenses under the theory that they were committed pursuant to a common scheme or plan according to NRS 173.115(2). In this appeal, Farmer argued that the Supreme Court of Nevada has construed the common scheme or plan language to permit joinder only where the defendant had an overarching plan, which involved committing each offense as an individual step toward a predetermined goal, and since his offenses were crimes of opportunity, the trial court erred by joining them.
Five female patients who were treated at Centennial Hills Hospital over a two-month period in 2008 testified that Farmer, a CNA employed by the hospital, touched them in a sexual manner. The first patient, L.S., was taken by ambulance to Centennial Hills in April 2008, following a suicide attempt. She was introduced to Farmer the next day. While she sat in her hospital bed waiting to be moved to a mental health facility, Farmer chatted with L.S. and pushed his groin against her foot. L.S. tried to move away, but Farmer continued to push his groin into her while smirking. L.S. and her aunts, who were also in the room, discussed the incident afterward, but did not report it to the hospital or to law enforcement at the time.
About two weeks later, M.P. was taken by ambulance to Centennial Hills after experiencing a seizure that left her unable to speak or move. While recovering, M.P. awoke to find Farmer pinching and rubbing her nipples. When Farmer realized M.P. was awake, he told her that one of the leads of her electrocardiogram (ECG) machine had come off. Later, he lifted M.P.'s hospital gown and peered at her exposed body. He then informed M.P. that she had fecal matter on her underside, lifted her legs, and stuck his thumb in her rectum. After that, he penetrated her vagina with his fingers, explaining that he was checking her catheter. When she regained the ability to speak, M.P. told her sons that Farmer had touched her inappropriately, but she did not report the incident to the hospital or to law enforcement at the time.
A few days later, H.S. was taken by ambulance to Centennial Hills following a seizure. Farmer, who was assigned to transport H.S. to her room, told her when they were alone in an elevator that he should remove the ECG leads. As she lay on the gurney, Farmer opened H.S.'s hospital gown and exposed her breasts. He then removed the leads from her chest, grazing her breast, but did not remove the other leads from her body. Feeling uncomfortable about the situation, H.S. closed her gown and Farmer nervously laughed. Later, Farmer told H.S.'s husband that the ECG leads were tangled in her blanket. Without adjusting the blanket, Farmer exposed and began touching H.S''s breasts. Her husband covered her and asked Farmer why he had not been more modest. Farmer quickly left the room. H.S. and her husband did not discuss the incidents until later and did not report them at the time.
The same day, R.C. was taken by ambulance to Centennial Hills following a seizure. Farmer was assigned to transport her to her room. Once they were alone in an elevator, Farmer reached underneath R.C.'s blanket and rubbed her thigh. Farmer told R.C. that the medications administered by the hospital would take effect and she would fall asleep. After transporting R.C. to her room, Farmer repeatedly told her that she needed to relax. He then penetrated her vagina with his fingers, explaining that it was procedure and would help her rest. He also squeezed R.C.'s breasts and, according to R.C., performed cunnilingus. Afterwards, Farmer told the nurses assigned to R.C. that they did not need to check on her because she was highly medicated and would not know whether they visited. R.C. reported the incident to the hospital and police, leading to an investigation.
The next day, D.H. was transported by ambulance to Centennial Hills after experiencing chest pains and shortness of breath. While her nurse was out of the room, Farmer walked in, announced that he was there to check on her, then opened D.H.'s hospital gown and exposed her breasts. Farmer touched the ECG leads on D.H.'s abdomen and chest, grazing her breast, but did not touch the remaining leads. D.H. felt uncomfortable because there was no apparent need for Farmer to be in the room or to expose her breasts, but she did not report the incident at the time. D.H.'s nurse, who had witnessed the incident, reported Farmer's conduct.
R.C. was the first patient to report that Farmer had touched her sexually. After law enforcement issued a media release, L.S., M.P., H.S., and D.H. came forward. At trial, each woman testified about Farmer's actions, and other witnesses, including a witness offered by the defense, testified about Farmer's unusual behavior, corroborating portions of the victims' testimonies. Farmer was convicted by a jury of four counts of sexual assault, eight counts of open or gross lewdness, and one count of indecent exposure, and was sentenced to three consecutive terms of life imprisonment with the possibility of parole after ten years, as well as other concurrent sentences. Farmer appealed.
Farmer's main contention on appeal was that the trial court abused its discretion by granting the State's motion to join the offenses alleged by L.S., M.P., H.S., R.C., and D.H., and by denying his motion to sever the charges. He argued that the reasoning behind the trial court's decision – that the offenses were parts of a common scheme or plan – was erroneous because the State did not show that each offense was an integral part of an overarching criminal enterprise. The State countered by pointing to the striking similarities between the offenses, which it argued demonstrated that they were committed pursuant to design as opposed to being crimes of opportunity.
The Supreme Court of Nevada explained that NRS 173.115 provides that separate offenses may be joined if they are (1) "[b]ased on the same act or transaction" or (2) "[b]ased on two or more acts or transactions connected together or constituting parts of a common scheme or plan." The Court noted that an examination of its jurisprudence applying NRS 173.115(2) revealed that, historically, the Court has focused on whether the offenses shared certain elements in common when determining whether they were properly joined, at least insofar as those similarities were striking enough to suggest that the offenses were committed as part of a scheme or plan. The Court noted that although its analyses focused on whether the joined offenses shared features in common, it was not always clear regarding which portion of NRS 173.115(2) it was relying upon in reaching its decisions.
The Court explained that the words "scheme" and "plan" as used in NRS 173.115(2) have different implications and ground different theories of joinder. The Court determined that instead of reading NRS 173.115(2)'s "parts of a common scheme or plan" language as one phrase with one meaning, NRS 173.115(2) is properly understood as permitting joinder if the offenses are "parts of a common scheme" or "parts of a common plan." And "the terms 'common scheme' and 'common plan' are not synonymous." Scott v. Commonwealth, 651 S.E.2d 630, 635 (Va. 2007). In the joinder context, "the term 'common plan' describes crimes that are related to one another for the purpose of accomplishing a particular goal." Id. In contrast, "[t]he term 'common scheme' describes crimes that share features idiosyncratic in character" Id.
Thus, the Court clarified that the similarity analysis in its prior decisions derives from NRS 173.115(2)'s language that offenses may be joined when they are committed as parts of a common scheme. The Court explained that while there may be valid reasons to limit the circumstances in which different offenses may be joined, defining the "common scheme" theory of joinder as the Court did is not only consistent with its understanding in the evidentiary context, giving independent meaning to the word "scheme" where there otherwise would be none, it is consistent with its well-settled understanding of NRS 173.115(2) and the traditional understanding of joinder generally. See Clifford S. Fishman & Ann T. McKenna, Jones on Evidence: Civil and Criminal § 17:17 (7th ed. Supp. 2016) ("Separate crimes committed with a similar, unusual modus operandi, or with sufficient similar characteristics, also may be joined for trial.").
The Court further noted that Farmer also pointed to a line of cases discussing the admission of bad acts pursuant to NRS 48.045(2). The Court acknowledged that while cases interpreting the terms "scheme" and "plan" in the bad-acts context can be considered when interpreting the terms in the joinder context, Farmer's reliance on this particular line of cases was misguided. NRS 48.045(2) states that evidence of bad acts may be admissible as proof of "plan" – not "common scheme or plan" – and the bad-acts line of cases tend to direct back to Nester v. State, 75 Nev. 41, 46, 334 P.2d 524, 527 (1959), which referred to the common law rule that evidence of bad acts was admissible to establish "a common scheme or plan embracing the commission of two or more crimes so related to each other that proof of one tends to establish the others."
For the purposes of this opinion, the Court focused on whether the various offenses were shown to have been parts of a common scheme. The Court explained that as its prior decisions demonstrate the fact that separate offenses share some trivial elements is an insufficient ground to permit joinder as parts of a common scheme. See, e.g., Mitchell v. State, 105 Nev. 735, 738, 782 P.2d 1340, 1342 (1989).
Instead, when determining whether a common scheme exists, courts ask whether the offenses share such a concurrence of common features as to support the inference that they were committed pursuant to a common design. State v. Lough, 889 P.2d 487, 494 (Wash. 1995). Features that the Court has deemed relevant to this analysis include (1) degree of similarity of offenses, Tabish v. State, 119 Nev. 293, 303, 72 P.3d 584, 591 (2003); (2) degree of similarity of victims, id. at 303, 72 P.3d at 590; (3) temporal proximity, Mitchell, 105 Nev. at 738, 782 P.2d at 1342; (4) physical proximity, Griego v. State, 111 Nev. 444, 449,893 P.2d 995, 999 (1995); (5) number of victims, id.; and (6) other context-specific features. No one fact is dispositive and each may be assessed different weight depending on the circumstances. Weber v. State, 121 Nev. 554, 5712, 119 P.3d 107, 119 (2005) ("Determining whether a common scheme or plan existed in this, or any, case requires fact-specific analysis.").
The Court concluded that Farmer's offenses were adequately shown to have been parts of a common scheme. The incidents all occurred within the span of several weeks, and all at Centennial Hills Hospital. While the record suggested that the victims' physical attributes varied, the victims were markedly similar in that each was in a profoundly vulnerable state having been taken to Centennial Hills by ambulance after a traumatic medical episode. The Court noted that of particular relevance, the offenses were not based on one or two incidents widely separated in time, but the allegations of five unrelated victims who claimed that Farmer touched them sexually while suggesting, or outright stating, that the touching was a part of their medical care. The Court explained that the various incidents were not identical, but they were not required to be. See State v. Ness, 707 N.W.2d 676, 688 (Minn. 2006) (recognizing that evidence of other offenses admitted as parts of a common scheme or plan need not be identical, but must be markedly similar). And, while Farmer's argument that many of these facts were obviously going to be present given that the allegations all stemmed from his role as a CNA was well taken, it did not alter the Court's analysis. The Court believed that to hold under these circumstances that Farmer did not have a scheme to use his position as a CNA to access unusually vulnerable victims and exploit them under the guise of providing medical care would unjustifiably narrow the term, leaving it with little practical effect. Simply put, "these counts involve too many similar factors when viewed together, to be anything but clearly linked and part of the same common scheme or plan." Rushing v. State, 911 So. 2d 526, 536 (Miss. 2005).
The Court further explained that even if offenses are appropriately joined under NRS 173.115, the trial court should order separate trials if it appears that the defendant will be unduly prejudiced. NRS 174.165(1). For separate trials to be required, "[t]he simultaneous trial of the offenses must render the trial fundamentally unfair, and hence, result in a violation of due process." Rimer v. State, 131 Nev., Adv. Op. 36, 351 P.3d 697, 709 (2015). In that regard, Farmer argued that joining all of the offenses was fundamentally unfair because it created too great a risk that the jury would improperly infer that he had the propensity to commit sexual acts without considering each charge separately. And, he argued that the State exacerbated this problem by repeatedly asking the jury to make this exact inference.
The Court explained that the State did not argue or suggest that Farmer was a sexual deviant and therefore had the propensity to commit deviant acts. Instead, the State made the logical and appropriate argument that the number of victims, and similarity of their stories, was evidence that the offenses actually occurred as the victims claimed, which was the primary issue in the case. See Leonard, The New Wigmore: A Treatise on Evidence § 9.4.2 (noting the "doctrine of chances," which recognizes that sexual molestation charges involving separate victims may be cross-admissible where the defense is the accusations are false or the victims mistaken; cross-admissibility or joinder rests in such cases on the objective "improbability of so many unfounded accusations of sexual molestation being made independently," effectively removing as a plausible explanation the possibility of mistake or accident). The State's argument thus was not an impermissible attack on Farmer's character nor did it unfairly invite the jury to make improper character inferences. See generally Mark Cammack, Using the Doctrine of Chances to Prove Actus Reus in Child Abuse and Acquaintance Rape: People v. Ewoldt Reconsidered, 29 U.C. Davis L. Rev. 355, 407-08 (1996) (discussing evidence involving multiple accusers with similar stories and explaining that "[focusing as it does on the accusers' stories rather than on the accused's conduct, similar accusations evidence is easily distinguished from character"). The court noted that Farmer's defense – that R.C. falsely accused him of rape and the other women mistook innocent medical care as sexual after he was branded as a rapist – was not complicated and it was confident that jurors were capable of carefully considering the elements of each offense under the circumstances.
The Court believed that even if reasonable minds might differ as to whether joinder was appropriate in this case, it could not state that the trial court abused its discretion in making its joinder decision under the circumstances described above. See Rimer, 131 Nev., Adv. Op. 36, 351 P.3d at 707 (reviewing a trial court's decision regarding a motion to join or sever offenses for an abuse of discretion, viewed at the time the court made its decision). While not central to its decision, the Court noted that the trial court declined to join offenses relating to a sixth victim—F.R.—whom Farmer also met in his role as a CNA, observing that the allegations involving F.R. were further removed in time (they occurred months before the other incidents) and location (they occurred at a psychiatric hospital, not Centennial Hills), and that the circumstances were too dissimilar for other reasons (F.R. dated Farmer thereafter). The Court's review of the record indicated that the trial judge adequately weighed each party's position after considering the relevant law and facts and reached a decision consistent with the Court's authority discussing the common scheme theory of joinder under NRS 173.115(2) and misjoinder under NRS 174.165. The Court held that there was no abuse of discretion.
Dissent
Justices Stiglich, Cherry, and Hardesty dissented. Writing for the dissent, Justice Stiglich believed that the district court abused its discretion in denying the motion to sever based upon prejudicial joinder. Justice Stiglich explained that the evidence for the charges involving each of the victims was weak and presented a close call of guilt, which increased the danger that it would be unfairly accumulated by the jury. This danger was especially increased when the State argued for this very thing in closing arguments.
Justice Stiglich explained that as previously stated, the evidence in this case was weak. The State argued for accumulation of evidence and inference of criminality. No cross-admissibility analysis was performed by the district court, which allowed evidence inadmissible at separate trials (because there was no determination of cross-admissibility) to be presented in this case. Thus, Justice Stiglich concluded that under the facts in this case, Farmer had demonstrated that joinder of the offenses rendered his trial fundamentally unfair and this warranted reversal and remand for separate trials.