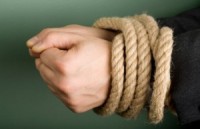 Excellence Cmty. Mgmt. v. Gilmore (Nev. Supreme Ct. – June 25, 2015)
The issue is whether the sale of 100 percent of the membership interest in a limited liability company affects the enforcement of an employee's employment contract containing a restrictive covenant.
Excellence Community Management (ECM) is a Las Vegas based Nevada limited liability company (LLC) that provides condominium and homeowners' association (HOA) management services. Gilmore was employed by ECM as a community association manager from 2005 to 2012 and was directly responsible for managing multiple associations. In April 2011, Gilmore signed an employment agreement that prohibited her from revealing trade secrets and disclosing ECM's confidential information for a period of 24 months after termination of her employment. The employment agreement also included an 18-month nonsolicitation clause and an 18-month noncompetition clause, requiring Gilmore to refrain from soliciting persons or entities contractually engaged in business with ECM. The employment agreement did not include an assignment clause.
At the time Gilmore signed the employment agreement, ECM was owned and operated the McCaffertys. In May 2011, 90 percent of the McCaffertys' membership interest in ECM was purchased by First Service Residential Management Nevada (FSRM). One year later, the McCaffertys sold or relinquished their remaining membership interest in ECM to FSRM. The purchase agreement between the McCaffertys and FSRM specifically stated that the McCaffertys would sell, assign and transfer the purchased interest to FSRM, and FRSM would purchase the purchased interest from the McCaffertys, free and clear of any encumbrance.
In early June 2012, Gilmore submitted her resignation to ECM and informed ECM that, upon final termination of her employment, she would begin working for Mesa Management, LLC. Upon receiving Gilmore's notification, ECM's president decided to terminate Gilmore. Approximately three weeks later, ECM sent Gilmore a cease-and- desist letter, which alleged that Gilmore violated her 2011 employment agreement by contacting ECM's clients to inform them she was no longer employed by ECM and soliciting them to hire Mesa. Notwithstanding ECM's cease-and-desist letter, Mesa's owner sent a solicitation letter to numerous HOA boards announcing the start of Gilmore's employment with Mesa.
ECM filed a complaint seeking damages and injunctive relief against Gilmore and Mesa, and subsequently filed a motion for a preliminary injunction to enforce the employment agreement pending the district court's resolution of the case. During the preliminary injunction hearing, the district court asked ECM whether, if successful on its case, money damages could be calculated and could make ECM whole. Counsel conceded that money damages would make ECM whole, but also pointed to caselaw from other jurisdictions holding that irreparable harm is presumed where an employee has breached a restrictive covenant.
The district court denied ECM's motion for preliminary injunction for two reasons. First, the court relied upon Traffic Control Services, Inc. v. United Rentals Northwest, Inc., 120 Nev. 168, 87 P.3d 1054 (2004), to conclude that the agreement was not assignable to FSRM absent a clause permitting the assignment or an agreement with the employee consenting to the assignment. Second, the district court determined that a preliminary injunction was unwarranted because ECM had failed to show irreparable harm for which compensatory damages were not an adequate remedy.
ECM appealed, arguing that the district court erred in relying on Traffic Control in denying ECM's motion for a preliminary injunction because the LLC membership sale that took place in this case was not an asset sale for which an employee must consent to the assignment of his or her employment agreement to the asset purchaser. Furthermore, ECM contends that the district court abused its discretion in determining that the requirements for a preliminary injunction were not met because there was insufficient evidence of irreparable harm.
The district court relied upon Traffic Control to conclude that the employment agreement was not assignable to FSRM absent a clause permitting the assignment because a new entity was introduced after the sale. ECM argued that HD Supply Facilities Maintenance, Ltd. v. Bymoen, 125 Nev. 200, 210 P.3d 183 (2009), and the case it primarily relied upon, Corporate Express Office Products, Inc. v. Phillips, 847 So. 2d 406 (Fla. 2003), provide that in the type of corporate transaction where 100 percent of the shares of a corporation are sold, the enforceability of any restrictive covenants are unaffected, because under such circumstances, there is no new employer. ECM further argued that the membership interest sale of an LLC, such as was conducted here, is equivalent to a stock sale in a corporation, not an asset sale as was the case in Traffic Control. The Nevada Supreme Court agreed and concluded that the 100-percent membership sale of the LLC that took place in this case was equivalent to the sale of 100 percent of the stock in a corporation. Neither transaction results in a new entity.
In HD Supply, the Court recognized that the rule of nonassignability of an employee's covenant not to compete, articulated in Traffic Control, was limited to asset purchase transactions. Thus, the acquiring corporation in an asset purchase becomes, in effect, a wholly new employer, which makes it distinct from other corporate transactions, such as mergers, where the employer does not change.
In distinguishing between asset sales and mergers, the Court relied upon Corporate Express's discussion of whether different forms of corporate transactions affect whether consent is necessary to effect a valid assignment of a covenant not to compete. The Corporate Express court explained that, unlike in asset sales where an entirely different entity is introduced into the equation, in a 100-percent stock sale there is no new entity because the existence of a corporate entity is not affected by changes in its ownership, and, instead, the corporation whose stock is acquired continues in existence, even though there may be a change in its management.
In this case, there was not a 100-percent stock sale, but rather a 100-percent membership sale of an LLC. Gilmore contended that a 100-percent membership sale of an LLC is more equivalent to an asset sale than a stock sale. Gilmore pointed out that NRS 86.091, the Nevada statutes on LLCs, never use the word "stock" but instead purposefully define a new term, "member's interest." The Court disagreed.
A member's interest is defined as a share of the economic interests in a limited-liability company, including profits, losses and distributions of assets. LLCs, like corporations, have perpetual existence and are distinct from their managers and members. The Court explained that those features mandate that the Court treat assignability of employment agreements in a sale of the LLC membership interests like it treats assignability of employment agreements in a stock sale. Even after the sale, the same employer exists. Thus, as no new entity is introduced and the LLC continues in existence after the acquisition of a 100-percent membership interest, the reasoning from Corporate Express would similarly be applied in Nevada to the sale of LLC membership interests. Accordingly, the Court concluded that the district court erred in relying on Traffic Control to deny ECM's motion for a preliminary injunction because Gilmore's employment agreement was enforceable by ECM without an assignment clause.