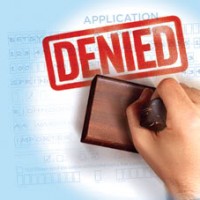 Hohenstein v. State, Emp't Sec. Div. (Nev. Supreme Ct. – Apr. 2, 2015)
NRS 453.3363 affords certain first-time drug offenders the opportunity to avoid a criminal conviction if the offender pleads guilty, then successfully completes a probationary period. Upon successfully completing probation, the offender is discharged and the charges are dismissed. Addressing the civil consequences of such a plea to the offender who successfully completes probation, NRS 453.3363(4) provides: [D]ischarge and dismissal under this [statute] is without adjudication of guilt and is not a conviction for purposes. . . of employment, civil rights or any statute or regulation or license or questionnaire or for any other public or private purpose."
The issue is how does this statute apply to a public school teacher who was terminated after pleading guilty but before completing probation, specifically, whether a guilty plea pursuant to NRS453.3363 may be used to deny unemployment benefits to the terminated teacher.
Hohenstein, a teacher for the Washoe County School District (WCSD), was arrested for and pleaded guilty to possessing marijuana in his residence in violation of NRS 453.336. Because this was his first offense, the district court did not enter a judgment of conviction. Instead, it suspended Hohenstein's sentence and placed him on probation for a period not to exceed 3 years. Per NRS 453.3363(1), if Hohenstein fulfilled the conditions of probation, the criminal proceedings would be dismissed in accordance with NRS 453.3363(3).
On learning of Hohenstein's arrest the WCSD suspended him and began termination proceedings, during which Hohenstein entered his guilty plea. The WCSD specified its final grounds for terminating Hohenstein, consistent with NRS 391.31297, as: (1) immorality, (2) conviction of a felony or of a crime involving moral turpitude, and (3) any cause which constitutes grounds for revocation of a teaching license.
Hohenstein sought unemployment benefits. After a hearing, the Employment Security Division (ESD) denied Hohenstein benefits on finding that his guilty plea established that the WCSD had terminated Hohenstein for "workplace misconduct," to wit: he had committed immoral conduct under NRS 391.31297(1)(b), which disqualified him from eligibility for unemployment benefits under NRS 612.385. Hohenstein filed an unsuccessful petition for judicial review, then appealed.
The Nevada Supreme Court determined that the WCSD relied on Hohenstein's guilty plea as grounds both for terminating him and for establishing that his termination was misconduct-based, making him ineligible for unemployment compensation. The WCSD thus equated Hohenstein's guilty plea with a felony conviction and persuaded the ESD that Hohenstein's termination was felony-based.
Upon review of the ESD's decision, the Nevada Supreme Court adopted the reasoning and interpretation offered in Tate v. Board of Education of Kent County, 485 A.2d 688 (Md. Ct. Spec. App. 1985) and held that, since NRS 453.3363(4) forestalls a final judgment of conviction "for purposes of employment, civil rights or any statute or regulation or license or questionnaire or for any other public or private purpose" if the offender successfully completes probation, the guilty plea may not be used to establish misconduct based grounds for termination for purposes of denying unemployment compensation during the probationary period. The Court reversed the district court's order denying judicial review and remanded with instructions that the district court remand to the ESD to determine, without considering Hohenstein's guilty plea, whether the WCSD met its burden to demonstrate that Hohenstein committed disqualifying misconduct under NRS 612.385 for which he was terminated.