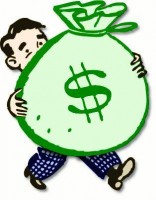 Breeden v. Eighth Jud. Dist. Ct. (Nev. Supreme Ct. – Mar. 5, 2015)
Attorney Breeden filed a petition in the Nevada Supreme Court for extraordinary writ relief, challenging a district court order adjudicating attorney liens and distributing settlement funds in a personal injury action. The real party in interest, Gonzalez, was Breeden's former client. As ordered, Gonzalez filed an answer to Breeden's writ petition. Breeden also had a separate contract action underway against Gonzalez and others, seeking to enforce an alleged fee-sharing agreement.
After receiving Gonzalez's answer, Breeden decided it was more prudent to pursue the contract action than writ relief and moved to dismiss the writ petition under NRAP 42(b). Gonzalez opposed the motion. She asked that the Court resolve the petition on the merits but, if the Court does not, that it require Breeden to pay her costs and attorney fees.
The Court noted that a lawyer seeking to recover fees may proceed by separate contract action or by lien proceeding, depending on circumstances. For this reason, the Court declined to perpetuate the undecided writ proceeding if Breeden wished to abandon it in favor of his currently stayed contract action. The Court went on to decide whether it may condition the dismissal on Breeden repaying Gonzalez for the costs and attorney fees she incurred defending this now-abandoned writ petition.
Comparing NRAP 38 with Rule 38 of the Federal Rules of Appellate Procedure, which authorizes fee-shifting but limits the authorization to frivolous filings, the Court reasoned that it does not make sense to penalize a party who voluntarily dismisses a nonfrivolous appeal when, under Rule 38, the same party with the same nonfrivolous appeal would not have to pay the other side's fees if he or she stayed with the appeal to the bitter end. Thus, the Court held that NRAP 42(b) does not provide authority for routine awards of attorney fees as a condition of voluntary dismissal, but that attorney fees may be awarded under NRAP 38 if an appeal or writ proceeding is frivolous.