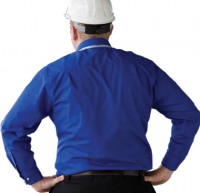 Anderson v. Mandalay Corp. (Nev. Supreme Ct. – Oct. 15, 2015)
NRS 41.745(1)(c) makes employers vicariously liable for employees' intentional torts if a plaintiff can show the intentional conduct was reasonably foreseeable under the facts and circumstances of the case considering the nature and scope of the employee's employment. The issue is whether it was reasonably foreseeable that an employee would rape a hotel guest.
Anderson and her husband sued Mandalay Bay Resort and Casino (Mandalay) after Gonzalez, a Mandalay employee, raped Anderson in her hotel room at Mandalay. Anderson and her husband asserted claims against Mandalay for negligent hiring, vicarious liability, and loss of consortium. During discovery, Anderson asked for leave to amend her complaint to add claims for negligent security, retention, and supervision. Mandalay sought summary judgment, and at the summary judgment hearing, Anderson's counsel abandoned all claims except the vicarious liability claim. The district court granted Mandalay's motion for summary judgment, concluding Mandalay was not vicariously liable for Gonzalez's criminal act. The district court also denied, as futile, Anderson's motion to amend her complaint. Anderson appealed.
Anderson came to Las Vegas on September 8, 2008, to attend a trade show on behalf of her employer. She checked into room 8916 at Mandalay. After performing some work-related duties, she and her coworkers went out for dinner and drinks. Anderson became intoxicated and returned to Mandalay around 2 a.m. on September 9, 2008. Surveillance footage shows that she and Gonzalez shared an elevator; both exited on the eighth floor. Anderson entered her room, shut the door behind her, and went to sleep.
Continue reading "When is an employer liable for an employee's criminal conduct?" →