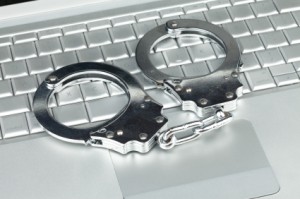 The United States Department of Justice (DOJ) Office of Public Affairs issued a press release on March 10 indicating a Nevada grand jury indicted a 37-year-old man living in Las Vegas for withdrawing money from the bank accounts of hundreds of thousands of victims without authorization. The offender was charged in a 39-count indictment with wire fraud, aggravated identity theft, and money laundering.
The indictment stated that between 2008 and 2013, the offender operated a third-party payment processing company in which the man specialized in the creation and deposit of unsigned remotely created checks (RCCs). In January 2013, the offender allegedly created the facade that he was operating an Internet merchant business matching consumers with online payday loans. Over the course of six months, he allegedly deposited hundreds of thousands of RCCs for $30 each, all stating that the account holder had authorized a payment, to his company.
The indictment alleged that the man debited the accounts of victims who had never visited his websites, never requested any service, and never authorized any payment. The release stated that the offender also debited over a hundred thousand accounts that had previously been debited by his prior merchants, and then created and deposited hundreds of thousands of additional, repeat charges against accounts he had already charged when he ran out of unique accounts to charge.
By July 2013, the man allegedly created and deposited more than 750,000 RCCs totaling over $22 million. According to the release, approximately 50 percent of the RCCs were returned by the account holders' banks.
Federal charges are always serious, as prosecutors in these cases have significantly more resources than their state or local counterparts. Additionally, convictions for federal fraud crimes carry severe penalties. The criminal charges involved in this DOJ case are punishable as follows under federal law:
Fraud by wire, radio, or television, 18 U.S. Code § 1343 — Up to 20 years in prison and a fine of up to $250,000 (or $500,000 for organizations), If the victim was a financial institution or the offense was committed in relation to a presidentially declared major disaster or emergency, offenses are punishable by up to 30 years in prison and a fine of up to $1 million.
Aggravated identity theft, 18 U.S. Code § 1028A — Up to two years in prison, although offenses committed in connection with acts of terrorism are punishable by up to five years in prison.
Laundering of monetary instruments, 18 U.S. Code § 1956 — Up to 20 years in prison and/or a fine of up to $500,000 or twice the value of the monetary instrument or funds involved in the offense.
If you suspect that you are the target of a criminal investigation or you have already been arrested for any type of alleged fraud offense, you should not say anything to authorities without first obtaining legal representation. A Las Vegas criminal defense lawyer can make sure that your rights are protected.
Common standards and practices play an important role in these cases, and an attorney can investigate to determine whether any evidence was illegally obtained and should be suppressed.