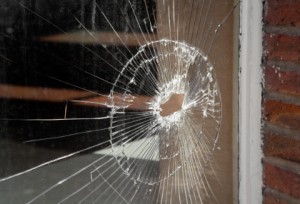 The Las Vegas Review-Journal reported on March 9 that the Las Vegas Metropolitan Police Department (LVMPD) would be asking its plain-clothed officers and detectives to begin working two-week patrol duties as part of an effort to address a spike in violent crime in the valley this year. The Clark County Commission voted in September to enact a More Cops sales tax increase that would pay to put more police officers on the streets in 2016.
The 0.05-percentage point increase that boosted the county's sales tax rate from 8.1 percent to 8.15 took effect on January 1. LVMPD spokesman Larry Hadfield told the RJ that the patrol initiative would bridge the gap while new cops are hired and only last "until patrol areas start being replenished."
"What we found is that, you know, when we put more police cars in communities, that has a positive effect as far [as] deterring crime," Hadfield told KLAS Channel 8. "What we're doing, and what the department is doing is putting more cops in and on the streets in uniforms."
According to the RJ, the LVMPD has seen the following year-to-date increases in violent crimes in 2016 compared to 2015:
9 percent more homicides;
3 percent more sexual assault cases;
86 percent more assault and battery cases; and
25 percent more robbery cases.
More police will inevitably mean more arrests. The focus on reducing the number of violent crimes will not only put pressure on officers to place more people into custody, but prosecutors may also use news stories about these increases to convince judges impose harsh sentences.
When a person is accused of a violent crime in Las Vegas, it is often a felony offense subject to stiff penalties. Prosecutors will stress that people accused of these crimes are dangers to the community that need to be incarcerated for the safety of the general public.
In addition to the offenses listed above, other common crimes of violence in Nevada include:
Voluntary and involuntary manslaughter;
Kidnapping;
False imprisonment; and
Reckless endangerment.
If you have been arrested or suspect that you might be under investigation for a violent crime, you should contact a Las Vegas criminal defense attorney as soon as possible to review all of your legal options. In some cases, police arrest the wrong person in response to the pressure to resolve an open case.
A lawyer can conduct a full investigation and uncover possible flaws in the prosecution's evidence. Any errors made by authorities may lead to criminal charges being reduced or dismissed.