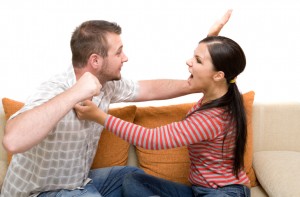 Courts in Clark County may issue orders of protection (frequently called restraining orders) against domestic violence, from harm to children, against sexual assault, from workplace harassment, or from stalking, aggravated stalking, or harassment. For any type of protective order, a judge will review a victim's application for an order of protection before signing a Temporary Protection Order (TPO).
A TPO typically lasts 30 days from the date it is served on the offender (referred to as the adverse party). A restraining order does not become valid, however, until it has been served on the offender.
This timing proved to be a sad element of a recent story that ended in tragedy. The Las Vegas Review-Journal reported on March 12 that a 29-year-old woman was shot and killed by her 29-year-old boyfriend only hours after a judge granted the mother of two a TPO. The man ended up shooting himself afterward.
According to the RJ, authorities had not yet served the man with a copy of the TPO. Protection orders must be served to adverse parties by law enforcement. When this incident occurred, the order had not been served before the business day came to a close even though the paperwork had been processed.
The RJ noted that it was not clear in this case whether the offender knew that he was going to be served with a TPO, but it was just as uncertain as to whether being served the order would have prevented the murder-suicide. Restraining orders establish certain limits on the rights of adverse parties, including prohibiting any contact with victims, inability to return to shared homes, and/or possible loss of the right to possess or own firearms.
Judges are usually much more likely to err on the side of caution and issue TPOs out of concern for the safety of the applicants. This recent story will weigh heavily on the minds of judges in Nevada who do not want to risk denying protection for victims whose lives may be in danger.
A violation of a TPO in Nevada is a gross misdemeanor, a violation of an extended protection order is a category C felony. An offender can also face additional criminal charges if the act that violated the restraining order was a criminal offense itself.
If you have been served a TPO in the Las Vegas area, you have the opportunity to present your side of the story at a protection order hearing. When victims seek extended protection orders, both sides will appear before a judge who then decides whether to grant the extended order.
When a judge grants an order of protection, the adverse party can file a Motion to Dissolve the protection order, a Motion to Modify the protection order, or file an appeal to District Court if an extended order of protection is issued. If the offender does not attend the protection order hearing, then the judge will find in the applicant's favor and grant the restraining order.
Do not take a protective order hearing lightly. It is in your best interest to seek the help of a Las Vegas criminal defense attorney who can fight to protect your rights and present the best possible case in court.