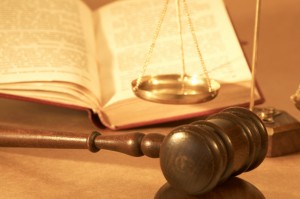 A 51-year-old man was arrested on 10 counts of driving under the influence (DUI) after he allegedly swerved his car into a shuttle bus, causing it to overturn on Interstate 15 on March 12. The Las Vegas Review-Journal reported that 12 people were injured, one of them critically.
The Nevada Highway Patrol told the RJ that the man was booked on 10 counts of DUI resulting in substantial bodily harm. He also faces one count each of reckless driving, failure to maintain a lane, having an open alcohol container in a vehicle, and failure to wear a seat belt.
First and second DUI offenses are typically misdemeanors, but these charges become felony offenses if death or substantial bodily harm results from a motorist being under the influence of alcohol or a controlled substance. A DUI causing death or substantial bodily harm is a category B felony punishable by a minimum of two years up to 20 years in prison and a fine of at least $2,000 up to $5,000.
The definition of death is fairly clear cut, but substantial bodily harm remains a term that can often be in dispute. "Unless the context otherwise requires," Nevada Revised Statute 0.060 defines substantial bodily harm as "bodily injury which creates a substantial risk of death or which causes serious, permanent disfigurement or protracted loss or impairment of the function of any bodily member or organ" or "prolonged physical pain."
Court decisions have been fairly liberal in their acceptance of the definition. In the case of Brooks v. Sheriff, a man was charged with burglary and battery with intent to commit rape. At that time, battery with intent to commit rape was punishable by life in prison if the offense resulted in substantial physical injury to the victim.
The offender in this case appealed his conviction on the basis that the victim's injuries "were trivial, and only amounted to 'simple battery' because there was no showing of the 'substantial physical injury.'" The victim described her injuries as a cut on the left side of her forehead, swollen eyes, and a swollen head. A magistrate concluded there was sufficient probable cause to show "substantial bodily injury."
In 1973, the Supreme Court of Nevada affirmed the ruling of the lower court, concluding:
Substantial physical injury is a question of degree to be determined from the evidence by the trier of fact. Although some physical injuries are unquestionably substantial and others trivial here the "evidence supports a reasonable inference that the victim sustained a `serious physical injury,' and satisfies the quantum of proof necessary to allow the magistrate to order that the accused be held for trial in the district court."
In the case of Levi v. State, John Neil Levi was convicted of child abuse resulting in substantial bodily harm after Levi willfully held his eight-year-old son over burning papers causing first and second degree burns to the boy's stomach and hand. Levi claimed the state failed to prove that the burns constituted substantial bodily harm and sought to have his felony conviction modified to that of a gross misdemeanor.
In 1979, the Supreme Court of Nevada again affirmed the decision of the lower court, noting:
Although it is true that the burns to the boy's stomach and hand did not create a substantial risk of death, protracted loss or impairment of a bodily member or organ, or prolonged physical pain, there was sufficient evidence offered to enable the jury to find a serious permanent disfigurement. Indeed, a doctor testified that the disfigurement was permanent, and could be cosmetically serious, if not functionally so. In our view, the phrase, "serious permanent disfigurement," includes cosmetic disfigurement as well as an injury that is functionally disabling. The child did not want the jurors to see his burned stomach because it was different. The damage apparently was serious in his mind. He was permanently scarred because of pigment loss. It was the jury's province to determine whether the harm was serious as well as permanent. Gibson v. State, 95 Nev. 99, 590 P.2d 158 (1979). We perceive no error in its determination.
A multitude of factors are considered when a court determines whether a victim has suffered substantial bodily harm. If you are facing a charge of DUI that resulted in death or substantial bodily harm, you will want to make sure that you speak to a Las Vegas criminal defense attorney as soon as possible so you can fully understand your legal options.
In addition to challenging the application of the definition of substantial bodily harm, a lawyer can also investigate the underlying DUI offense. Any police errors in the administration of chemical testing or violations of a motorist's constitutional rights can lead to evidence being inadmissible and make it much more difficult for a prosecutor to obtain a conviction.