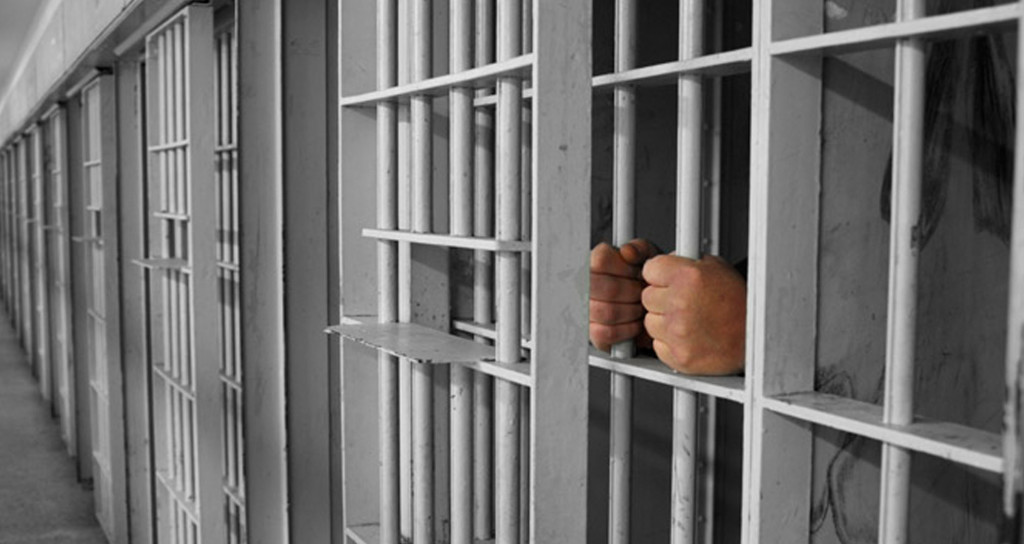 Guest contributor, Houston criminal defense lawyer Greg Tsioros, discusses parole and how to avoid parole violations.
Parole is the term used to describe the release of an inmate from prison before the end of his or her sentence is complete. It's a conditional release that requires the prisoner, or parolee, to live by certain rules for the remaining sentence term. If a parolee violates the established rules, or conditions of parole, he or she returns to prison.
Texas law says that certain individuals aren't eligible for parole. For instance, if the inmate committed an extremely violent crime like murder, felony sexual assault, or sex crimes involving children, or repeated crimes, he or she may be ineligible. However, after many inmates are in prison for a certain amount of time, they may have a right to a parole hearing under the law.
An inmate's eligibility for parole is dependent on several factors, such as the year in which the offender committed the crime, if the offense happened in a drug-free zone, or if a violent crime was involved. In most cases, the offender is eligible when the time served plus good conduct is equal to 25 percent of the original sentence.
What is a Parole Hearing in Texas?
Real life is different from what you may have learned about parole on television shows and movies. Parole hearings in Texas are difficult. Here are several things you should know about parole in Texas:
• Approximately six months before the inmate is eligible for parole (the first time), his or her case is marked for review. At that time, the offender is notified of the parole review. The file is shared with the parole board and he or she is interviewed.
• Victims, if any, are notified of the upcoming parole review. They may submit statements to the Parole Board.
• Inmates don't have the right to appear before the voting panel while the parole review is in process. Most inmates never see a commissioner or board member unless he or she has been in prison for 20-plus years.
• The Parole Board reaches a decision. Three members vote and two of the three members must vote "yes" to approve the offender's parole.
• A Parole Board vote isn't always an approve/deny situation. The board could consider as many as 11 variables plus required conditions, such as therapy, life skill testing, drug or alcohol addiction rehabilitation programs, educational courses, programs for sex offenders, and others.
• The Parole Board is required to notify the inmate of its decision, but it isn't required to provide specifics about a denial. It may elect to use a boilerplate form to deny the inmate parole.
• A prior failed probation or parole might affect the board's vote. In that event, it's really important to consult an experienced Texas probation attorney.
How Does Parole Work in Texas?
Parole is granted by the Parole Board in Texas. If the offender is granted parole, he or she will enjoy relative freedom in exchange for adhering to specific conditions such as:
• Maintain a residence and a job
• Avoid new criminal activity and attempts to contact victims
• Avoid drugs and/or alcohol
• Stay within a certain location: don't leave the area without the parole officer's permission
The parolee has a parole officer. He or she meets with the parole officer on a regular schedule. The parole officer may visit unannounced to check the parolee's home environment. The goal of a surprise visit is to determine if the parolee is adhering to parole conditions. An unannounced visit also allows the parole officer to see whether the parolee is violating certain conditions, such as alcohol or drug use.
A parole period typically runs the span of the remainder of the prison sentence the offender didn't spend in prison. Of course, there are exceptions to this general rule. Good conduct time isn't guaranteed. Certain serious offenses require that the offender serves the full prison sentence behind bars.
Let's consider George's case. George committed a non-violent white-collar crime. If George's original prison sentence was 10 years but he is granted the privilege of parole after serving eight years, his parole term will usually be two years. After George successfully completes his parole, he's released from official custody.
What Are the Statistics on Approval/Denial of Parole in Texas?
According to the Texas Board of Paroles and Pardons Annual Statistical Report (2012), the Board considered:
• 11,342 Violent Aggravated Non-Sexual criminal offenders with a 35.4 percent approval rate (4,017 individuals)
• 4,387 Violent Aggravated Sexual criminal offenders with a 48.5 percent approval rate (2,127 individuals)
• 14,836 Violent Non-Aggravated Non-Sexual criminal offenders with a 28.5 percent approval rate (4,221 individuals)
• 2,801 Non-Aggravated Sexual criminal offenders with a 32.7 percent approval rate (915 individuals)
• 47,278 Non-Violent criminal offenders with a 39 percent approval rate (18,415 individuals)
The average parole approval rate was 36.8 percent. Parole approval rates have been trending up in Texas over the past 15 years. However, some members of the board routinely deny more cases than they approve. For example, one of the board members has an approximate 73 percent denial rate. In contrast, a fellow board member approves prospective parolees more than 94 percent of the time.
How Does a Lawyer Help in the Parole Process?
If you or someone you love is eligible for parole in the near future, an experienced parole attorney can make a difference in the outcome. The parole attorney will encourage board members to review the client's file.
Because the attorney knows what parole boards are looking for as they review a parole decision, he provides:
Statements from former employers that showcase the offender's skills
Statements from family members who pledge support for the offender's future well-being
Provide statements from psychologists and physicians who believe that the offender is both ready and willing to re-enter society as a peaceful citizen
Highlights the inmate's good behavior in prison
In addition, a skillful parole attorney will work to bright to light extenuating circumstances if they exist.
Consider that there really are two sides to each story. Each eligible offender has a story that the Parole Board members should hear. A knowledgeable parole attorney will ensure that the client's story is told.
It's important to understand that taking these steps can't guarantee that the Parole Board will grant parole. However, taking these steps will improve the offender's chance of a favorable outcome. The parole attorney will present a case that demonstrates the offender is a good candidate for the privilege of parole.
For these reasons, if you're facing a criminal charge, it's important to speak with an experienced criminal defense attorney as soon as possible. Your criminal defense attorney will help you navigate the complicated Texas criminal justice system and do everything possible to improve your potential for a positive outcome.
If you've already been convicted, recognize you may be eligible for parole in the future. The sooner you connect with an experienced criminal defense firm, the sooner you'll have an advocate to work on your behalf.
About the Author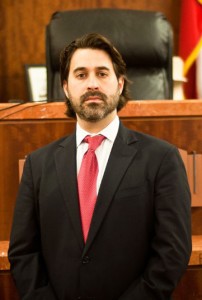 Houston criminal defense lawyer Greg Tsioros provides legal advice and aggressive representation for clients charged with misdemeanors and felonies at both the state and federal level. Mr. Tsioros handles criminal defense cases of any stature – from orders of non-disclosure and expunctions to more serious DWI and drug charges.
The Law Office of Greg Tsioros
www.txcrimdefense.com
1201 S. Shepherd Dr.
Houston, TX 77019
Phone: (832) 752-5972