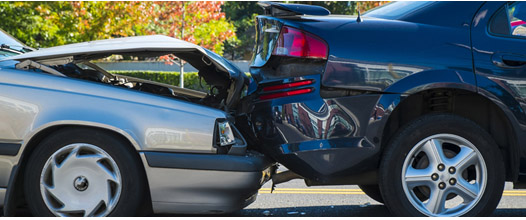 Los Angeles Practice Areas
When you have been injured because of another person's careless or reckless behavior, you need the assistance of an experienced and resourceful Los Angeles personal injury attorney to help you begin putting the pieces of your life back together and obtain the monetary damages you need in order to move forward with your life. Just as you would not trust an expensive and valuable car to a mechanic not familiar with the car's intricacies and "quirks," so too it is erroneous to entrust your personal injury case – what will help you and your family face an uncertain future with greater security – to a law firm not experienced in personal injury claims.
The Law Offices of Jeffrey Jaeger is a Los Angeles personal injury law firm with experience handling a variety of different personal injury scenarios. Our firm can assist you in recovering compensation if the negligence of another person led to a:
Car, motorcycle, or truck accident

Motor vehicle accidents have the capacity to inflict serious and sometimes disabling injuries upon those who are unfortunate enough to be involved. Drivers who are drunk, or text while driving, or who engage in other dangerous behaviors while behind the wheel and who cause a wreck can expect to be held responsible for the harm they cause. A truck driver who is too tired to pay attention to the road can cause multiple fatalities. A motorcyclist who fails to wear a helmet and who is struck by another vehicle may find him or herself accused of negligence.
Pedestrian or bicyclist accident

Although Los Angeles (along with the rest of California) touts itself as being friendly to bicyclists and pedestrians, a collision with a moving car – whether because the driver did not see the pedestrian or bicyclist or because the driver was impatient – can easily cause broken bones, disfigurement, and other catastrophic injuries to the pedestrian or bicyclist.
Slip and fall accident

Private property owners of residential or business property who invite others to come onto their property (for personal reasons or to conduct business) owe a legal duty to those whom they invite. This duty requires the property owner to conduct a reasonable search of the property to uncover dangerous conditions that might cause injury to visitors. When a dangerous condition is discovered – a wet floor or defective stairway, for example – the property owner must then take reasonable measures to address the condition or to warn visitors about the condition.
Wrongful death

Few events are as traumatic and difficult to process as the untimely and senseless death of a loved one because of another person's poor choices. Not only can such an incident leave surviving family members with incomprehensible grief, anger, and confusion, it can also leave these surviving family members with considerable bills and expenses. No amount of compensation or victory in court is able to bring a deceased family member back to life; however, a successful wrongful death lawsuit can help these grieving family members meet the decedent's final expenses and provide a way to support themselves going forward.
Attorney Jeffrey Jaeger has helped numerous clients injured in these and other personal injury accidents. The knowledge and resources he brings to every personal injury case gives clients the assurance that their legal rights as well as their future is in good hands. Whether your case is resolved by settlement or at trial, you can depend on The Law Offices of Jeffrey Jaeger to aggressively advocate for your best interests. Contact our Los Angeles personal injury firm today at (310) 507-9818 to discuss your personal injury case with our experienced and compassionate team.