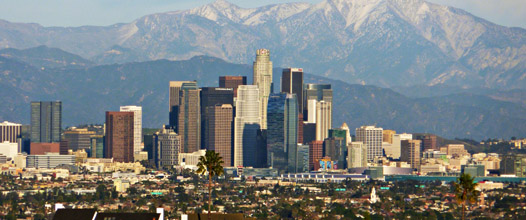 Introducing Your Los Angeles Personal Injury Lawyer
Attorney Jeffrey Jaeger is the founder of the Los Angeles personal injury firm, The Law Offices of Jeffrey Jaeger and is committed to one goal: Helping injured residents of Los Angeles recover financial compensation for injuries caused by other individuals' actions. Jeffrey knows and understands the grief, the confusion, and the frustration that can accompany an injury accident. The civil court system in California, through which injury victims must seek compensation, can seem intimidating and appear overwhelming to someone who has just suffered a broken bone, is paralyzed because of a spinal injury, or has been injured in some other manner. Through compassionate, but zealous advocacy, attorney Jeffrey Jaeger seeks to help guide his clients through the recovery process and assist them in rebuilding their lives.
Compassionate Legal Counsel and Representation for Injured Los Angeles Residents
Attorney Jeffrey Jaeger's passion for law and for helping those in need led him to the Clark County (Nevada) Public Defender's Office, where he served as the Director of Litigation Support. In this position, Jeffrey learned keys to effective advocacy by working with public defenders in the office and assisting them in preparing and presenting compelling cases in court. Jeffrey also helped the attorneys integrate PowerPoint presentation software into their cases, a tool which helped the lawyers in the office present their cases to judges and juries in a manner that could be more easily understood. To this day, Jeffrey Jaeger continuously looks for ways to integrate new technology into his personal injury practice in order to better present the claims of his clients. He recently served as co-chair of the American Bar Association's Trial Practice and Courtroom Technology Committee from 2006 until 2010.
Upon leaving the Clark County Public Defender's Office, Jeffrey Jaeger attended California Western School of Law where he received five Academic Achievement Awards recognizing his scholarship and work in various areas of study, including Law Office Technology and Forensic Evidence.
Jeffrey's understanding of evidentiary issues in trials and other hearings led him to co-author Westlaw's Courtroom Handbook of Nevada Evidence with attorney Soonhee Baily. In Nevada, attorneys and judges alike use this resource (which is updated on an annual basis) for reference and guidance when facing evidentiary questions. In 2009, Jeffrey also wrote a scholarly paper analyzing court decisions addressing the admissibility of electronically stored information, which was presented at the American Bar Association's Section of Litigation Annual Conference.
Attorney Jeffrey Jaeger is a member of the Los Angeles County Bar Association and is admitted to practice in California and Nevada state courts as well as in the U.S. District Court for the Southern District of California, the U.S. District Court for the Central District of California, the U.S. District Court for the District of Nevada, the U.S. Ninth Circuit Court of Appeals, and the Supreme Court of the United States.
Skills You Need to Succeed in Your Personal Injury Claim
Jeffrey Jaeger's passions coupled with his in-depth knowledge of evidentiary law and case presentation issues means that clients who retain his services have not only a dedicated and passionate advocate to pursue compensation on their behalf, but also a knowledgeable attorney who is familiar with the laws and the techniques necessary to present that claim in a compelling manner. Jeffrey knows the mental, physical, and financial pain a personal injury causes. He has also seen firsthand the difference that quality legal representation can make in the lives of injury victims and their familiar.
If you or a loved one has been injured in a Los Angeles personal injury accident, contact The Law Offices of Jeffrey Jaeger right away at (310) 507-9818 to learn how attorney Jeffrey Jaeger's background and skills can help you obtain the compensation you need for your injuries and losses.